Creative Crystal Awards, love to share most memorable moments of Taylor Swift as she makes history at 2018 American Music Awards with four stunning crystal diamond trophies including "Artist of The Year". The winning streak only continued when she accepted the awards for Favorite Pop/Rock Album.


Guys, I always look at albums as chapters in my life. And I'm so—to the fans, I'm so happy that you like this one. I'm so happy that this means that you like this one. But I have to be really honest with you about something, I'm even more excited about the next chapter." – Taylor Swift
We Creative Crystal Awards, are a great fan of Taylor Swift. She makes ourselves proud as Americas all time favorite singer but look at her hand, expression and her brilliant smiles with these gorgeous crystal diamond trophies, renowned as American Music Awards.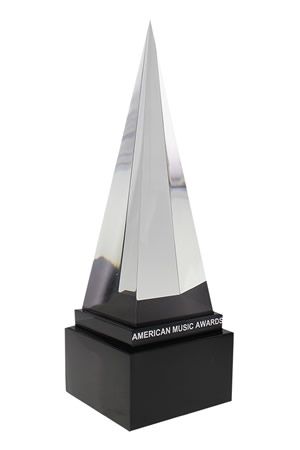 Prestigious Entertainment Trophy – the American Music Awards – Custom crafted Crystal Diamond Trophy Award

For more that 45 year, we are manufacturing crystal award and trophies for such Americans top performers, artists, singers and for celebrities used to recognize their top performances. Our hand crafted finest Starphire diamond awards shined so many such gala award nights and delighted guests, delegates as well as participants.
The Starphire Diamond Black Award is a fantastic black and clear optic crystal award. Starphire diamond trophies is an excellent for a wide variety of appreciation and recognition awards. Personalized Starphire diamond awards have a great value and will carry a special meaning to your recipients. What a magnificent employee recognition award ideas for your next corporate award events. Looking for trophy shop to supply you bulk crystal diamond trophies as same as Americas Top Singer Taylor Swift rules at the American Music Awards 2018. Contact us Creative Crystal Awards for cheap custom trophies in bulk. Let us produce sparkling crystal trophies and plaques for your gala award night.